Wayward Galaxy
"Small and alone in a vast universe."
Start out as a small spaceship on a desolate planet...
Learn to fly by controlling your thrusters, collect gems and warp your way through the galaxy.
Discover strange worlds, cobble together some parts and adjust your ship literally on-the-fly.
A new and different galaxy is brought to life each time you start a new game.
Controls
Movement is controlled with W,A,S,D keyboard keys.
Pause the game at any time by pressing Space Bar.
Paused Mode
When the game is paused you can use the mouse pointer to edit your ship's configuration. Drag and drop parts to your ship. Single click to rotate parts.
Loose parts that do not belong to any ship can be added as your own.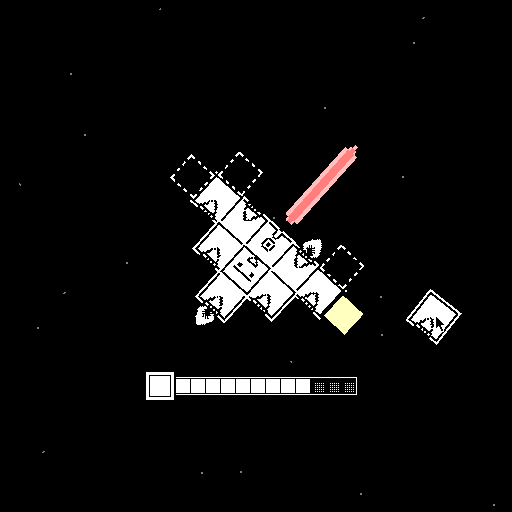 In Paused Mode you can also select the "Map" icon and choose to warp to nearby planets.

Can you reach your home planet ?

Download
Click download now to get access to the following files:
WaywardGalaxyInstaller101.zip
20 MB